About Lori
Lori is passionate about teaching which has been evident since her days as a swim instructor and coach. As a young adult, Lori put her knowledge and passion to work and developed courses and programs for aquatics and lifesaving.  She also created a Healthy Back Aquatic Program for rehabilitation of back injuries.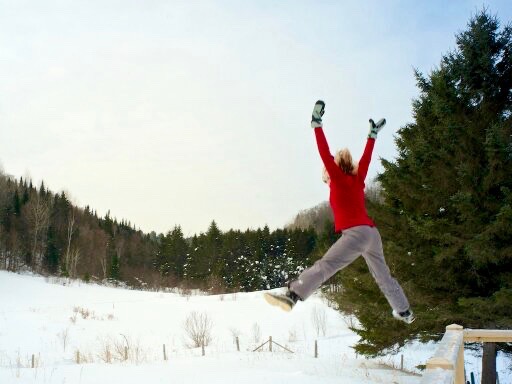 Lori then taught a wide variety of group fitness programs, including Spinning and Alpine Skiing. Pilates and Yoga are her focus now and have been for the last 15 years. She both actively practices and teaches in both disciplines.
Lori holds a Bachelor of Human Kinetics Honours Degree. Continuing her education she regularly participates in workshops and courses. Students benefit from Loris's passion, expert knowledge, sense of humour and authentic desire to see everyone develop to their potential.
Highlights and Accomplishments
Life Coach
Coaching for Breakthroughs and Commitment, Paracomm International, since 2001
Leadership Health and Wellness Consultant
Government of Canada 2000 – present.  Lori developed the Workplace Wellness Policy for the National Research Council of Canada. She provides expertise and training for those seeking to improve workplacehealth,  wellness and leadership.
Consultant
Living Leadership Program 2001-2009 for Government Executive Development. Yoga instructor for International Cycling Adventures, Mallorca, Spain, since 2001
Pilates, Yoga and MovNat Instructor 
Pilates since 1995, Yoga practitioner 35 years, MovNat three years. Instructor for public and private organizations including private studios, community centres and workplaces
Trained in BrainGym®
Trained in the use of movement to enhance academic skills. BrainGym® emphasizes that learning, brain function and movement are all necessary companions
Studied Aromatherapy at Algonquin College, 2000
Certified SUP Instructor Teaches SUP and Core/Yoga on paddle boards, as seen on CTV Morning Live in 2013 & 2014 (click here for video)
Coaches for Ski4Life program at Nakkertok Ski Club, Cantley, QC and Chelsea Masters Ski Club. CSIA LEVEL 2, Coach LEVEL 1
Taught Sports Injury Management at Algonquin College, 1997-2000
Writes her own column, Body and Soul, in SKITRAX magazine, 2007-present